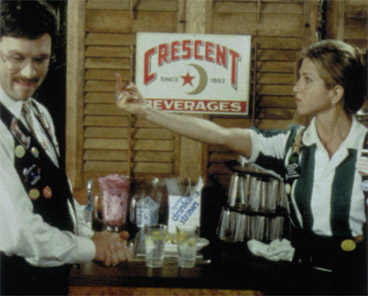 The Toronto Raptors won an early Saturday game today against the Sixers in extra time despite blowing a 17 point lead. A win is a win and in my opinion this was still a good win and a character win as they still stuck in there in OT and didn't fold like they usually do. First team to play defense wins, or maybe this game was more like, last team not to play defense wins cause this game was like a scoring clinic. Everyone was hoisting 3 pointers and long shots and everything went in. The Sixers and Raptors shot 55% and 56% respectively as indication of that.
The work of CB4 and AB7
The Killer Bees were at it again and the important thing was that they both mostly shot good percentages from the floor and quite well from the line too. This wouldn't be my blog though if I didn't have anything to nit pick at. Bosh had a very very solid game and both he and AB7 seem to be catching a second wind in the season even though it's late in the season. What I have to complain about is really the same thing I and many other Raps fans have mention many times over this season and nothing has really improved. It's the ball possession and handling by Chris Bosh. He can't seem to pass out of the post very well. I just realized the reason for that recently and it's because he fails to recognize the double team or he realizes but only when it's way too late and he ends up coughing it up or passing it to a player with the wrong jersey on. This as a result will negatively effect your three point shooting as you can't create enough open looks for your teammates when a double team occurs. Hence the Bosh Butterfingers. Turk seems to have this problem too but it usually happens to Turk closer to the arc.
Sonny could be the best accidental positive in Raptor history
In the last two games, Weems has only missed two field goals. Compare that with Turk's shooting. Now tell me who was this year's big free agent acquisition. Sonny finished this game with an impressive 18 points which is a very nice supplement to the starting squad as early in the season, the starting squad seems way too stagnant to start games. Sonny seems to have all the tools that a player in his position needs to develop into a solid slashing sharpshooting wing. Only things he needs to work on is his free throw shooting and his three pointers. He defends well, has a great mid range jumper which he hits off screens very well, he rebounds, runs the floor and isn't afraid of driving to the hoop. All this at under $800K which makes Bryan look a bit less stupid after picking up Turk. I've been calling to have him replace Turk in the starting line up for months. So far I'm feeling pretty good about that but it's not like it took any sort of genius to figure it out. Just not a Triano. Sonny Weems is a diamond in the rough and the Raptors accidentally buffed it just a bit.
More Ab7... more damn you!!
The Big Italian Cool showed more evidence that he's nobody's robot
by noticeably smiling on several occasion during this game. And he had reason to smile as he hit a very impressive and unexpected 3/4 court heave to end a quarter. Either he's playing well or he's discovered the secrets of the spending quality time with the opposite sex. His 3 pointer was a bit more "on" than it has been in this later part of the season and he seemed very focused and alert. He wasn't lock down on D but he was still effective for the most part. Coulda used a few more boards from him but I guess the ends justify the means so they say. What I really really wanna see from this guy is a two handed dunk where he hangs on the rim a little bit. Only time i can remember him do that was in his first or second season when he did it against the Clippers over top of 2 bigs including Kaman. I believe it's on Youtube.
Jose was very effective on the offensive end.
You certainly notice deficiencies a lot less when the offense is rolling and Jose's play was good especially against. This is important as the Sixers are a team whose point guards have historically torched him.
Line: 16pts 10assts 1to. Can't really argue about that. This is the least I have complained about this guy since January.
Just like the Jenifer Aniston's boss said in Office Space
You call that flare? There's people who do the bare minimal and don't put on enough flare. Then there's people who go above and beyond. Unfortunately for us, Turk is the Jenifer Aniston in this situation. He just does the bare minimal game in and game out. Sometimes he does less than that but this game was a good example of doing the bare minimal. I think 11 must be his favourite number cause he seems to hit that on the offensive end quite often. He wasn't noticeably bad in this game, he just wasn't noticeably good either.
So yeah it's three in a row late in the season and I know all of you wished they could have regain their composure a lot quicker after the post All star game slide but at least they have proven they have a heart beat lately and hope that they can bring this on in the post season. What's troubling me is that you know and I know that the playoffs require a 6th gear that a team needs to kick into and this does not exist for the Raptors. Unless they show me something I have never ever seen before or could never expect. Like Bargnani all of a sudden averaging 30 and 10 outta nowhere. Which would never ever happen. I have a feeling the Raps are in for a rude awakening.